Meet FLOCERT at Specialty Coffee Expo
From 21 to 23 April, FLOCERT will be present alongside Fairtrade at the Specialty Coffee Expo in Portland (USA).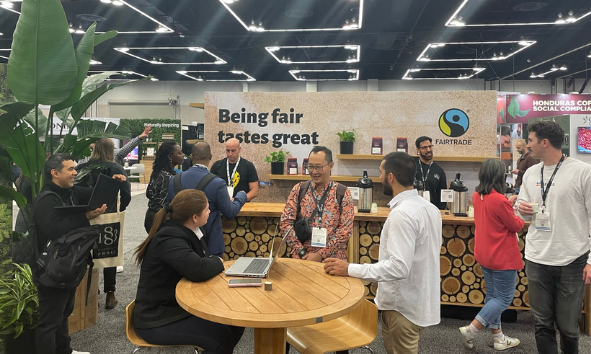 The event is the largest speciality coffee trade show in North America and was designed as a one-stop shop for coffee professionals and enthusiasts from over 75 countries across the world.
Visit us at the Fairtrade booth (#1025) and learn more about our certification services.
Our experts will be happy to see you there and answer your questions!
Certification
Formal procedure of confirmation, by which an authorised person or agency assesses and verifies the attributes, quality, qualification, status of …
Close
Fairtrade
Fairtrade refers to all or any part of the activities of Fairtrade International eV, FLOCERT, Fairtrade Producer Networks, National Fairtrade …
Close