FLOCERT's History with Fairtrade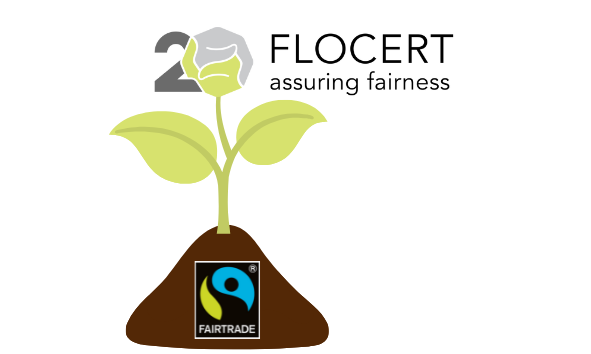 Where it all began: Our Fairtrade roots
The Fairtrade movement began in the late 1980s, when Max Havelaar, the world's first fair trade coffee brand, made its way onto the shelves of a Dutch supermarket. The brand, named after a fictional Dutch civil servant with a desire to end the ill treatment of coffee workers in Dutch colonies, captured the imagination of people around the world.
The next few years saw fair trade labels spring up across Europe and North America, until the umbrella organisation Fairtrade International (known back then as "Fairtrade Labelling Organisations International" or FLO) was established to unite the rapidly growing movement.
In 1997, Fairtrade International began setting out its global standard for fairly traded products, and certifying the producers that made up fair trade supply chains. In order to ensure the certification system was consistently independent, credible, and of the very best quality as the initiative grew, Fairtrade International decided the standard-setting side of the organisation should be separated from the arm that assesses and verifies its producers.
Fairtrade International
Fairtrade International (FI) is a multi-stakeholder, nonprofit organisation focusing on the empowerment of producers and workers in developing …
Close
Certification
Formal procedure of confirmation, by which an authorised person or agency assesses and verifies the attributes, quality, qualification, status of …
Close
Supply chain
Business entities involved in the supply and purchase of materials, goods or services from raw materials to the final product. In contrast to a chain …
Close
Workers
Field Workers, artisans or other Workers, including migrant, temporary, seasonal, sub-contracted and permanent Workers, and all other Hired Labour …
Close
FLOCERT's journey begins
And so, in 2003, FLOCERT was born in Bonn, Germany. A small team of innovators came together to develop a highly robust certification system, with professionalism and reliability at its core.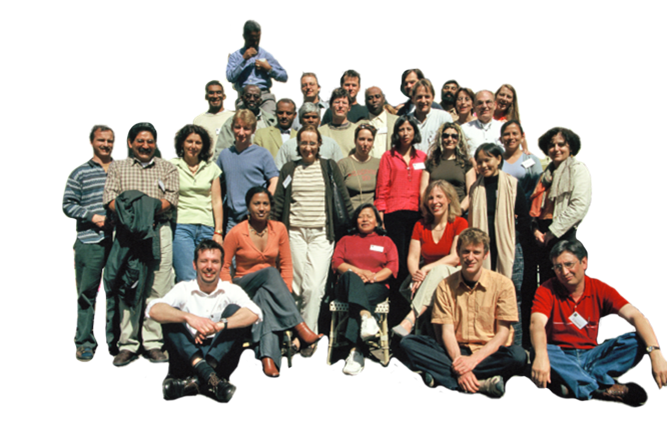 Although FLOCERT began its journey in Germany, we didn't stay put for long. Within four years we'd opened regional offices in Costa Rica, India and South Africa. And we're still growing, with our most recent offices having opened in Washington, DC, USA, and in London, UK.
For over two decades now, we've supported the phenomenal growth of Fairtrade, a movement that has positively impacted millions of people across the world.
Set up as a subsidiary of Fairtrade International to act independently of the standard-setting side of the organisation, we ensure the quality and credibility of the Fairtrade Certification system. To this day, we remain an independently governed subsidiary of Fairtrade International, FLOCERT's sole shareholder.
Auditor
A person qualified to carry out audits on behalf of a certification body. Learn more about the audits carried out by FLOCERT auditors.
Close
Our role in the Fairtrade system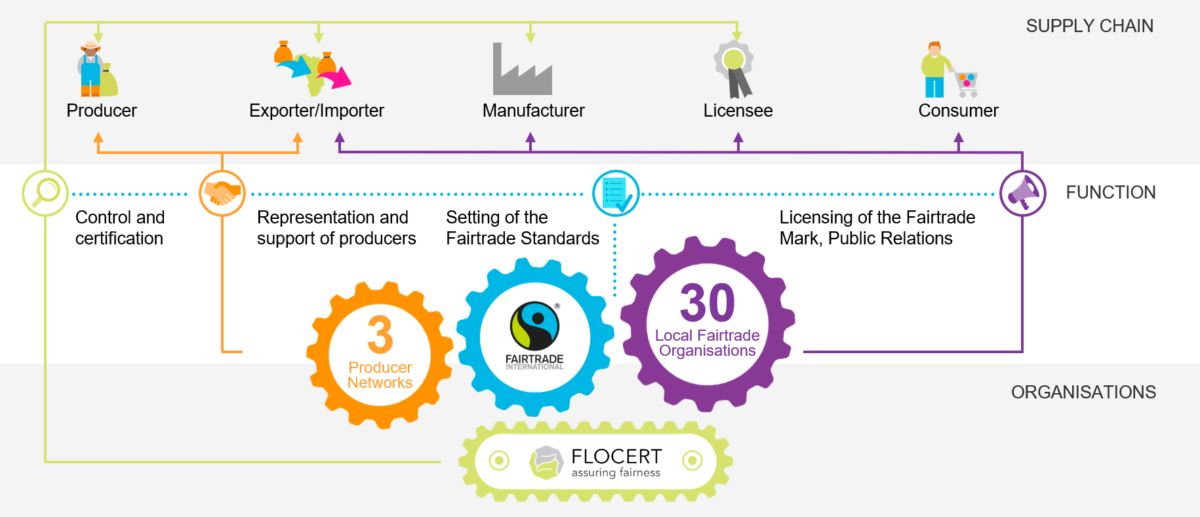 Our role within the Fairtrade system is very clear. We carry out independent inspections of producers and traders around the world to verify that they're complying with the Fairtrade Standards. In so doing, we make sure the Fairtrade system remains credible to its core.
When a consumer sees the Fairtrade Mark on a product they're buying, they can be sure it has been through a supply chain that is responsible every step of the way. At the most basic level, Fairtrade ensures that small-scale farmers and workers in countries of origin around the world have the opportunity to earn a sustainable living. An alternative to conventional trade, Fairtrade guarantees that producers receive a minimum price for their Fairtrade products, and a Premium payment, which they commit to investing into their businesses and communities.
Fairtrade Standards
Fairtrade Standards, comprising Fairtrade Generic Standards and Fairtrade Product Standards, are requirements that producers and traders must meet in …
Close
Trader
An organisation with Trader Certification. It may have either a seller or buyer role in transactions depending on its business relationship with the …
Close
A Single Certifier for Fairtrade
Consistent global approach
We use one methodology to interpret the Fairtrade Standards globally, and regularly calibrate our certification processes. This allows for harmonised decision-making and ensures that all Fairtrade actors are treated equally through comparable information.
Supply Chain oversight
We certify all actors of a supply chain, which means that we can immediately and globally identify inconsistencies and directly address issues.
Manageability
We have a direct relationship with Fairtrade International. This ensures that we can give direct practical auditing input and that certification reflects the latest amendments to the Standards.
With no price competition, we can offer the highest quality as there is no incentive for certifiers to reduce standards in order to lower prices.
Efficiency
As we are Fairtrade's only certification body, overall costs and demands on the system are reduced.
Assurance
FLOCERT provides independent and impartial assurance services. This requires the following five components: A three-party relationship – the …
Close
Certifier
At FLOCERT, the Certifier refers to the staff member who, in contrast to an Evaluator, has the authority to take Certification Decisions.
Close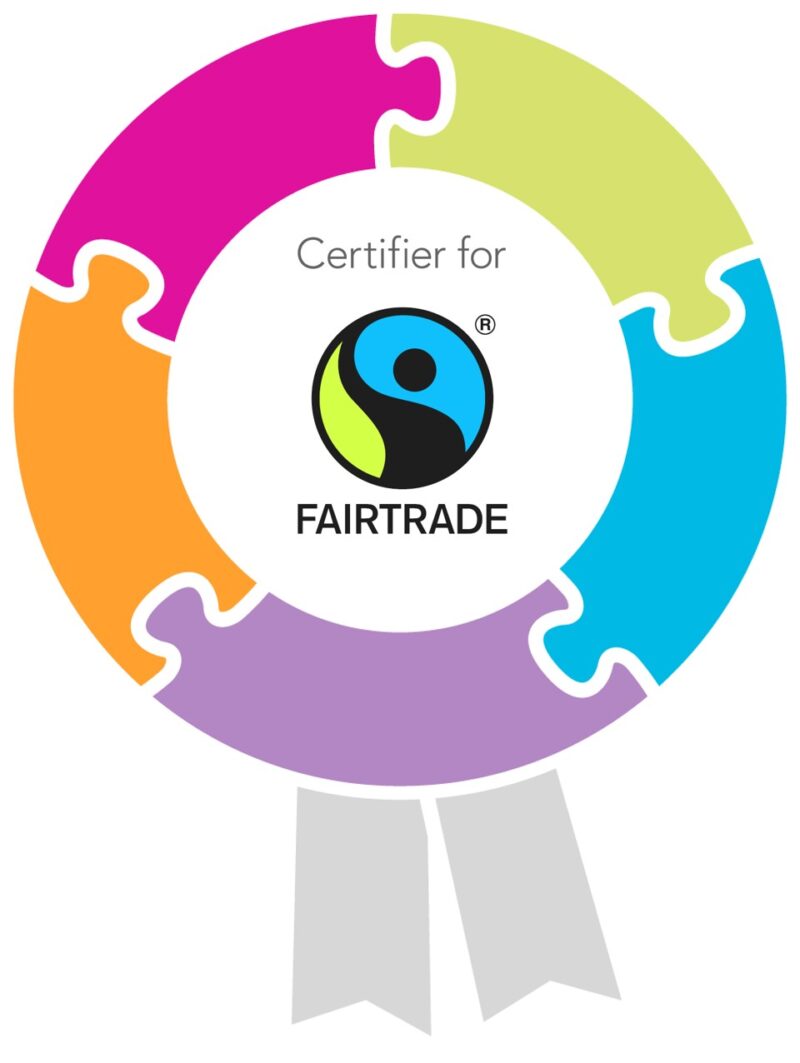 FLOCERT today: Your one-stop shop
Today, FLOCERT is one of the world's leading social auditing and certification bodies.
We operate in around 120 countries, enabling both global reach and local presence. Our team of around 150 employees and over 120 auditors is proud to serve over 6,000 customers right across the world, ranging from small-scale producers to large-scale global retailers.
But we're no longer just a certifier of Fairtrade Standards. We also offer a wide range of services to support all organisations committed to operating sustainably, to increase fairness in global trade.
Business integrity is a precious asset, and we help protect it. With broad expertise in analysing global supply chains built on a long history with Fairtrade, we're now your one-stop shop for assurance services, able to assess and verify your company's activities with state-of-the-art information services.
With our help, producers, traders and brands are building fair supply chains globally.
In numbers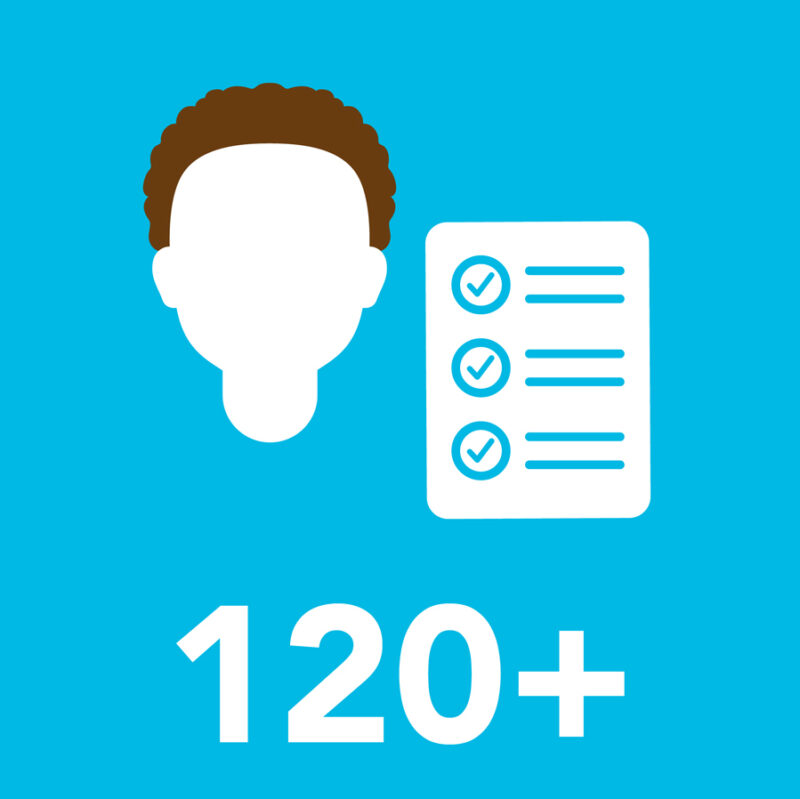 We work with more than 120 auditors for whom we have established a bespoke training concept:   Every two years the regional teams meet for an in-person training. Twice a year, we offer centralised online training weeks for auditors.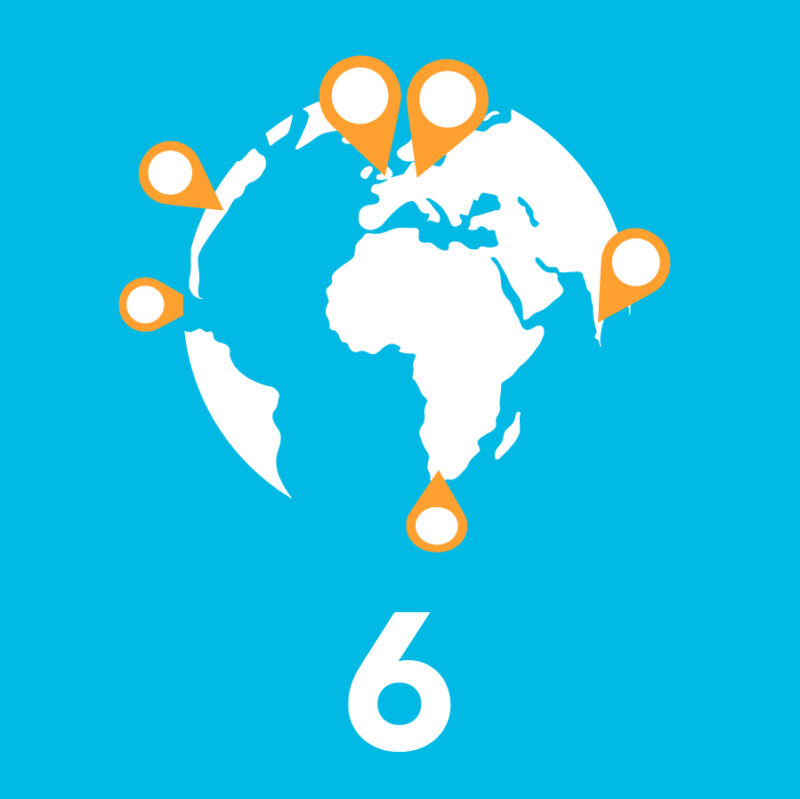 FLOCERT operates out of six offices worldwide. Our headquarters are in Bonn, Germany and we also have regional offices in Costa Rica, India, South Africa and offices in London and the United States, allowing for both global reach and local presence.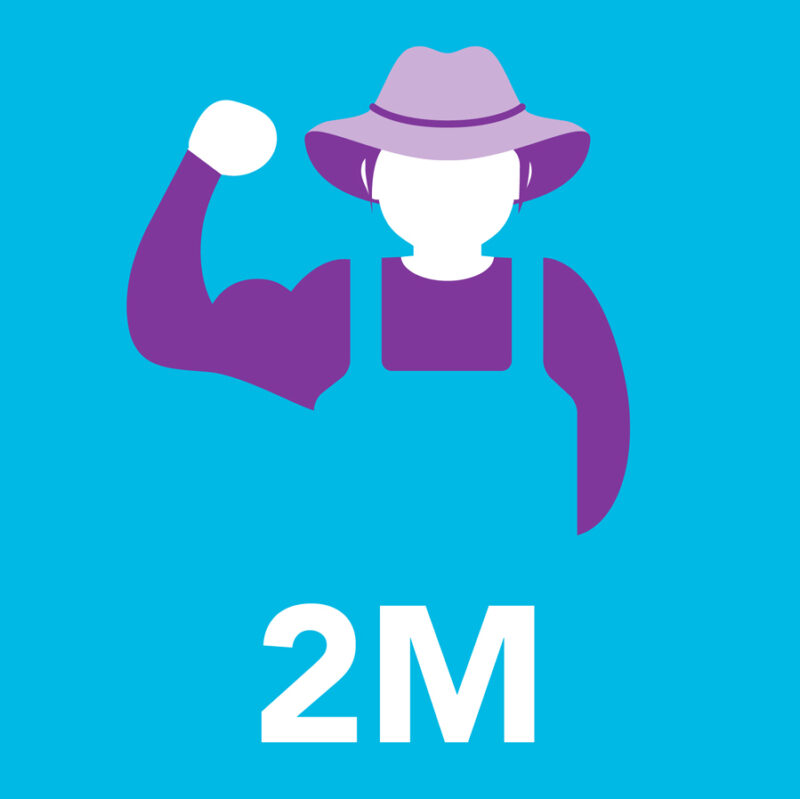 Our global network of customers and partners has benefited  2 million small farmers and workers in countries of origin in over 20 years.