Social Audits by FLOCERT
Social Audits are robust evaluations conducted to assess businesses' compliance against the Ethical Trading Initiative (ETI) Base Code, a revered standard for responsible social and ethical practices within supply chains. Serving as a powerful tool, they ensure the utmost respect and protection of workers' rights on a global scale.
For a personalised offer, contact us at: business@flocert.net
Social Audit
An audit of a company's performance and impact across a range of Social Indicators, including industrial relations, community impact, social …
Close
Supply chain
Business entities involved in the supply and purchase of materials, goods or services from raw materials to the final product. In contrast to a chain …
Close
Workers
Field Workers, artisans or other Workers, including migrant, temporary, seasonal, sub-contracted and permanent Workers, and all other Hired Labour …
Close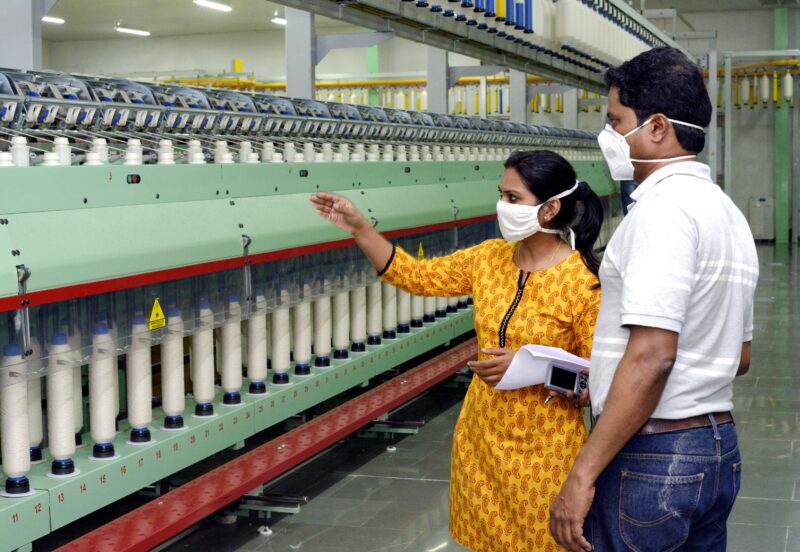 Ensuring Workers' Rights: ETI-Based Social Audits
Social Audits are based on the Ethical Trading Initiative (ETI) Base Code. ETI is a leading organisation that has developed a code of conduct outlining ethical standards for labour practices. This code of conduct includes the rights of workers to fair pay, safe and healthy working conditions, freedom of association, and protection against discrimination. This contributes to protecting workers' rights and safeguarding the reputation and credibility of the companies involved.
Leveraging our expertise and comprehensive approach, FLOCERT empowers businesses by conducting Social Audits that identify areas for improvement, drive the adoption of ethical practices, and ultimately foster sustainable supply chains.
The benefits of Social Audits:
To avoid audit fatigue and save costs, we can schedule your Social Audit jointly with your Fairtrade Audit. Our experienced auditor will support you through the process. After the audit, you will receive two separate reports.
The Social Audits process


Apply for Social Audits now
If you are looking to improve your supply chain practices and uphold workers' rights, please contact us using the form below and we will prepare a tailored service offer for you.