Fairtrade Overview
Fairtrade is a household name – and rightly so. It's a highly successful, world-renowned system that has been improving ethical practices right across supply chains for decades.
Back in 2003, FLOCERT was born to independently certify Fairtrade, and although we now offer additional assurance solutions, Fairtrade always remains at the heart of our organisation.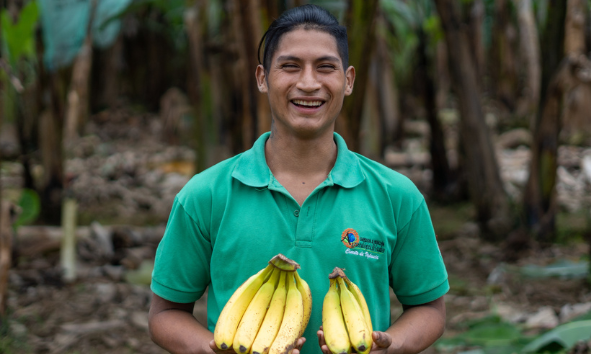 What is Fairtrade´s impact on the ground?
Fairtrade makes a positive impact on communities right around the world, offering a better deal for producers and workers, and a way for consumers to directly participate in reducing poverty globally.
Fairtrade Standards aren't just about ensuring ethical business practices – they cover terms of trade too. The Fairtrade Minimum Price safeguards producers from volatile world markets by setting a minimum price that must be paid for their products. And the Fairtrade Premium, which farmers receive for their products sold on Fairtrade terms, is invested directly into areas the producers consider important: local infrastructure, healthcare, social projects to make their communities more sustainable, or business improvements.
Your business benefits from being certified
Demonstrate your commitment to fairness
You'll demonstrate to the world that social, economic and environmental development for the farmers and workers in your supply chain matters to you.
If you meet the Standards set out by Fairtrade International, you can trade under Fairtrade conditions and display the prestigious Fairtrade Mark on your products – demonstrating your unwavering commitment to sustainable business practices to your customers and the wider public.
Being Fairtrade-certified shows that fairness runs right through your daily operations: you care about your members' and employees' well-being, ensure their working conditions are good, pay them fairly, and you are committed to sustainable sourcing from producers who are farming under safe and proper conditions.
Minimum Price protection & Fairtrade Premium
If you're a producer, the Minimum Price guarantee protects you against price volatility in today's unpredictable market.
Fairtrade Certification provides an essential safety net for producers as minimum prices are set for all major commodities, while the unique Fairtrade Premium provides additional funds for farmers and workers to invest as they see fit.
Ensure your Fairtrader integrity
FLOCERT verifies that your everyday practices are fair, protecting your integrity and bolstering your reputation.

By certifying the whole supply chain – from farming and production of raw materials, all the way to the packaged product – we ensure that the integrity of Fairtrade, and your integrity as a Fairtrader, is never compromised.
When you're ready to join Fairtrade, we'll visit your organisation to assess whether you're meeting Fairtrade Standards. Furthermore, the regular audits we'll carry out once you've been certified will help you understand the impact of your Fairtrade commitments and maintain your position in the Fairtrade supply chain.
Join the Fairtrade family
You'll make lasting trade connections and gain a loyal customer base.
Even if you don't label your product, your Fairtrade Certification is an invitation to like-minded suppliers and buyers to connect with you, increasing your opportunity to trade globally and credibly. You'll benefit from lasting connections in your supply chain, ensuring you always have a reliable network of supply chain partners, including customers who believe in the way you do business.
Access FLOCERT´s digital platforms
Intact Platform and Fairtrace
Being Fairtrade-certified, you'll have access to our various online platforms.
With Intact Platform, our certification software, you´ll be able to centrally manage your Fairtrade Certification, find new trade partners, and monitor the certification status of your Fairtrade supply chain.
Fairtrace, FLOCERT´s assurance and collaboration platform, allows you to collaborate with your Fairtrade business partners, by reporting and verifying Fairtrade volumes and price and Premium payments via virtual handshakes.
Intact Platform
Intact Platform is the Web Portal to facilitate the certification work for FLOCERT and its customers. Information on certification status, upcoming …
Close
Fairtrace
FLOCERT's collaborative reporting and assurance platform available for all Fairtrade-certified supply chain actors. It captures Fairtrade …
Close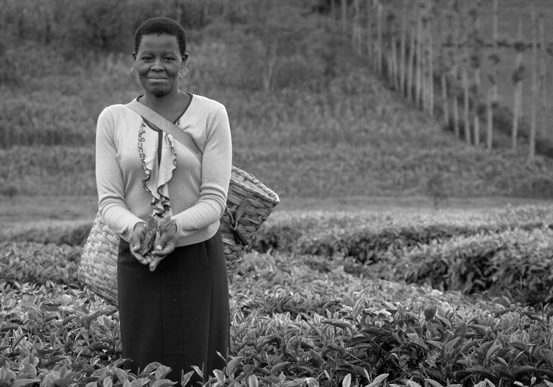 Fairtrade Certification helps
"
The Fairtrade Premium is used to build classrooms for our children and bring electricity to our homes. Those who need support to go to secondary school, they get assistance.
"
Monicah Muthoni Maina, tea grower